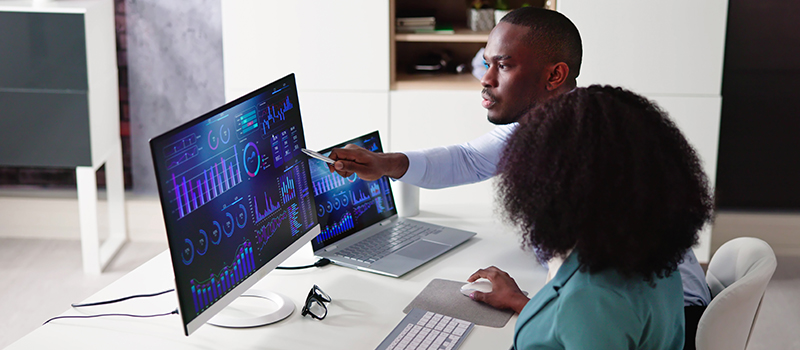 What an MSP can do that you can't to protect yourself from Ransomware
Managed Service Providers are experts in protecting against cybercrime, just as you are an expert in producing and selling a product or service. Focus your energies where they are put to the best use. Your MSP will work to protect your business from ransomware attacks. Here are several ways they will work to keep your business safe.
Proactive Monitoring and Threat Detection
MSPs employ advanced monitoring tools and technologies to actively monitor your systems and networks for any signs of ransomware activity. Many MSPs offer 24-7 remote monitoring that includes checking for real-time threats. This proactive approach enables early detection of potential ransomware attacks, allowing fast action to be taken to mitigate the risk before the "datanapping" occurs.
Endpoint Security
Your MSP can implement endpoint protection solutions, a fancy term for tools that include firewalls, antivirus software, and intrusion detection applications. These tools are crucial in preventing ransomware from infiltrating your network in the first place. MSPs also work to be sure that these security measures are up to date and properly configured. (Remember: data security isn't a one-time project. Criminals are always changing their methods, so what protected you last week, may not work today. An MSP has the resources to keep your security up to date.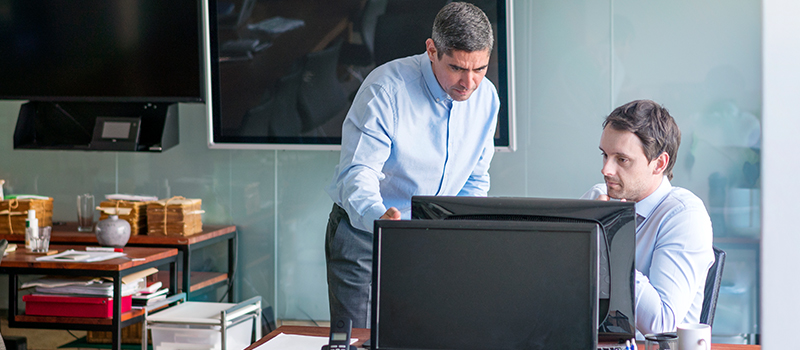 Backup and Disaster Recovery
One of the most effective defenses against ransomware is a comprehensive backup and disaster recovery plan. MSPs can design and coordinate backup procedures that ensure regular, automated backups of your critical data. These backups are stored securely and can be easily restored in the event of a ransomware attack. MSPs can also coordinate testing the backup restoration process to minimize downtime.
Security evaluations: How safe is your data?
One key way to protect yourself against any crime is to evaluate where you are most vulnerable. Where is the door with the broken lock? MSPs conduct thorough security assessments to identify weaknesses in your infrastructure. They perform regular vulnerability scans to identify potential entry points for ransomware attacks. By identifying and patching vulnerabilities promptly, MSPs significantly reduce the risk of a successful ransomware attack.
Disaster Recovery: Keeping things going
In the event of a successful ransomware attack, MSPs play a critical role in incident response and remediation. They have dedicated teams of cybersecurity experts who are skilled in handling such incidents. MSPs are able to respond swiftly to contain the attack, isolate infected systems, and get you operational as quickly as possible. Their expertise ensures a coordinated and effective response, minimizing the impact of the attack and expediting the restoration of normal operations.
Employee Training
MSPs recognize the importance of every employee in preventing ransomware attacks. As mentioned above, the crude but simple phishing email remains a very effective way to infiltrate an organization's technology. MSP's offer training to employees, enabling them to identify and respond to potential threats. By promoting a culture of cybersecurity awareness, MSPs help businesses create a human firewall that can actively prevent ransomware attacks. MSPs have the time to focus on creating and maintaining these training programs so that you don't have to.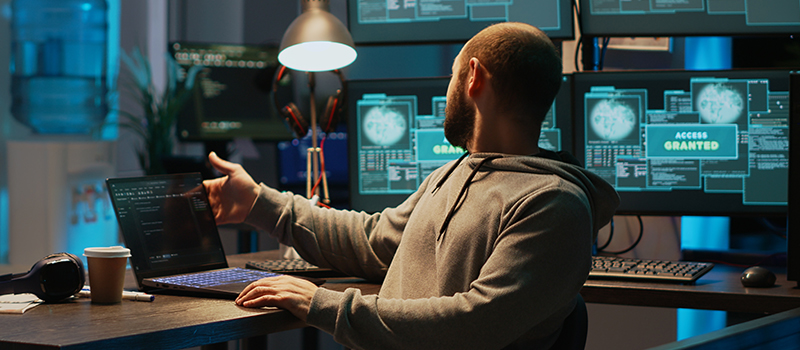 24/7 Monitoring and Support
MSPs offer round-the-clock monitoring and support to ensure constant watch against ransomware attacks. They provide timely response to alerts, address security incidents promptly, and offer ongoing support and guidance to businesses. This continuous monitoring and support significantly enhances the overall security level of your organization.
Managed Service Providers (MSPs) play a pivotal role in safeguarding businesses against the growing threat of ransomware. Through proactive monitoring, endpoint protection, backup and disaster recovery planning, security evaluations, incident response, user education, and 24/7 support, MSPs provide comprehensive defense strategies. Engaging the services of an MSP allows businesses to focus on their core operations with the confidence that their data and systems are protected from ransomware attacks
Ransomware attacks pose a significant threat to businesses with the potential for severe financial and brand damage. By understanding the nature of ransomware, adopting preventive measures, and partnering with a managed service provider, you have the greatest possible chance to avoid falling victim to a ransomware attack.